A FAMILY OWNED WINERY – BUILDING ON THE WISCONSIN WINERY TRADITION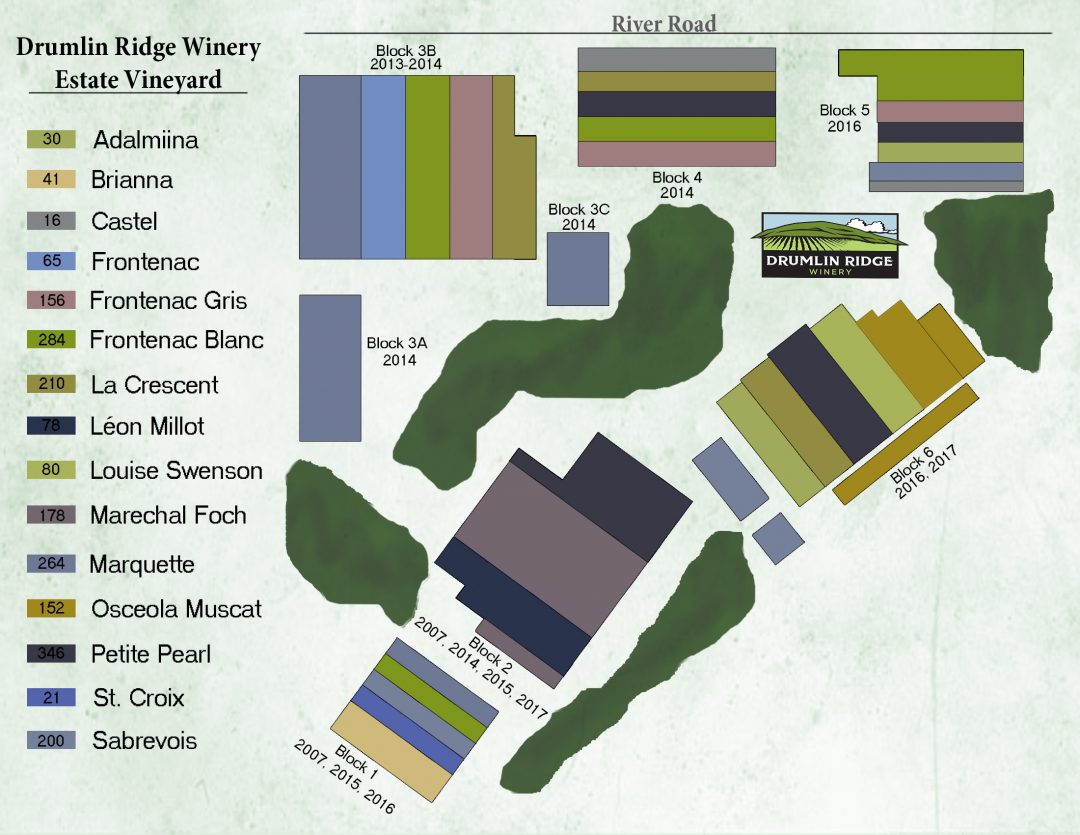 Our Mission at Drumlin Ridge Winery is to provide an uncompromised winery experience, not commonly found in the Midwest.
Drumlin Ridge produces incredible, artisan crafted wine in our small local production facility in Waunakee Wisconsin. Drumlin Ridge Winery will be a destination winery and tasting room. The Artisans at Drumlin Ridge will be handcrafting wine from Estate grown grapes and will also be purchasing fruit from local Wisconsin vineyards. Drumlin Ridge Winery's Premium locally produced wine will be available on-site in the tasting room and a few select restaurants as well as premium wines crafted by the artisans during harvest seasons spent in the Central Coast of California. Drumlin Ridge Winery's customers and wine club members will be able to receive products through direct shipments.
OUR WINERY
Drumlin Ridge Winery is located on a natural scenic drumlin just off of River Road in Westport/Waunakee, Wisconsin.
Wine-making equipment, tanks and barrels are all viewable on guided tours along with guided or self-guided vineyard tours;
Casual wine tasting in a small family winery setting;
Indoor and outdoor areas that are suitable for casual live music;
A specialty retail products area around the tasting room that sells Drumlin Ridge Winery merchandise as well as selected wine related food and kitchen products;
Beautiful landscaping and an exterior patio area that add to the ambience of our winery.
The Drumlin Ridge Winery facility is intended to provide a comfortable, relaxed destination for guests to enjoy themselves while tasting and drinking locally produced wine. Our friendly and courteous team will be dedicated providing top service. Within the comfort of the tasting room, customers can purchase wine handcrafted by the Artisan and small wine related merchandise.